BarcaWin2000 (B2K) is a relational water quality database for storing and exploring water quality data for estuarine and marine systems, which includes the features most used in oceanographic data analysis.
The BarcaWin2000 package complements our EcoWin2000, our ecological modelling platform. B2K performs the following functions:
Stores data for stations, samples, parameters and results in a set of relational tables;
Allows a user to add, edit or delete data, both item by item and using a bulk approach;
Different user permissions allow access to different data input and editing features;
Performs fast data searching and graphing according to user defined criteria;
Ability to export results to Excel;
Empowers users to consolidate results dispersed among many spreadsheet files into a single file;
Extracts information for time series analysis, GIS input, relationships between water quality variables, model calibration, application of eutrophication indices, and much more - In short, BarcaWin2000 lets you turn data into information.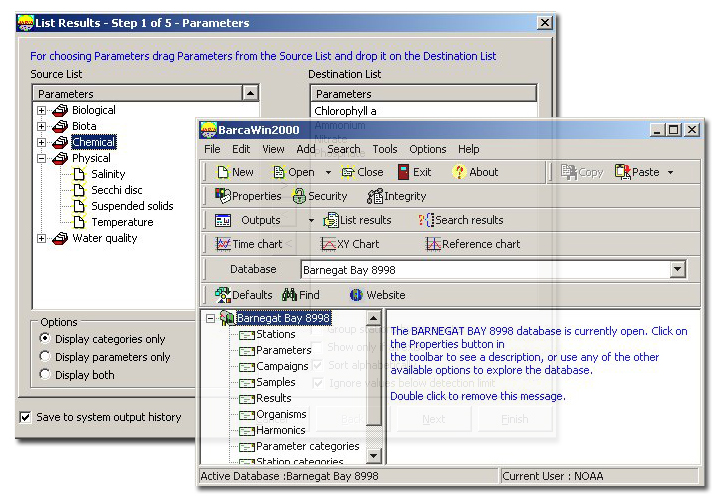 If you would like to know more about BarcaWin2000 or have any questions talk to us.
« back